Pattern Testing -Lou Box Dress 2
One of my favorite things to do in the sewing community is test patterns for other designers. The whole purposed is to work out all the kinks before you release a pattern for sale. Having people test your size range provides the designer real world feedback. And for me I feel like I always learn some new techniques.
For these tests, I generally buy less expensive fabric, something thrifted, super on sale, or shop my stash for something I won't mind using if I don't love the end result. I also tend to go bolder in my fabric choices or play with elements I'm interested in as a trial run. I'm all about the wearable muslin, so I love that pattern testing gives me my own personal "make it work" moment.
I just recently tested a pattern for Sew DIY. She is re-releasing her Lou box dress 1 and 2 and I chose to test dress 2. I love that this pattern can be made with knits or wovens. I chose to go with a woven, since I am pattern testing a knit dress for another designer I wanted to mix it up. I didn't have anything in my stash that I wanted to use so I decided to buy some fabric at Joann's. I was hoping I would walk in and feel super inspired by a print, but instead I wandered around not knowing what to pick. Finally, I just went with my gut, grabbed something and hoped for the best.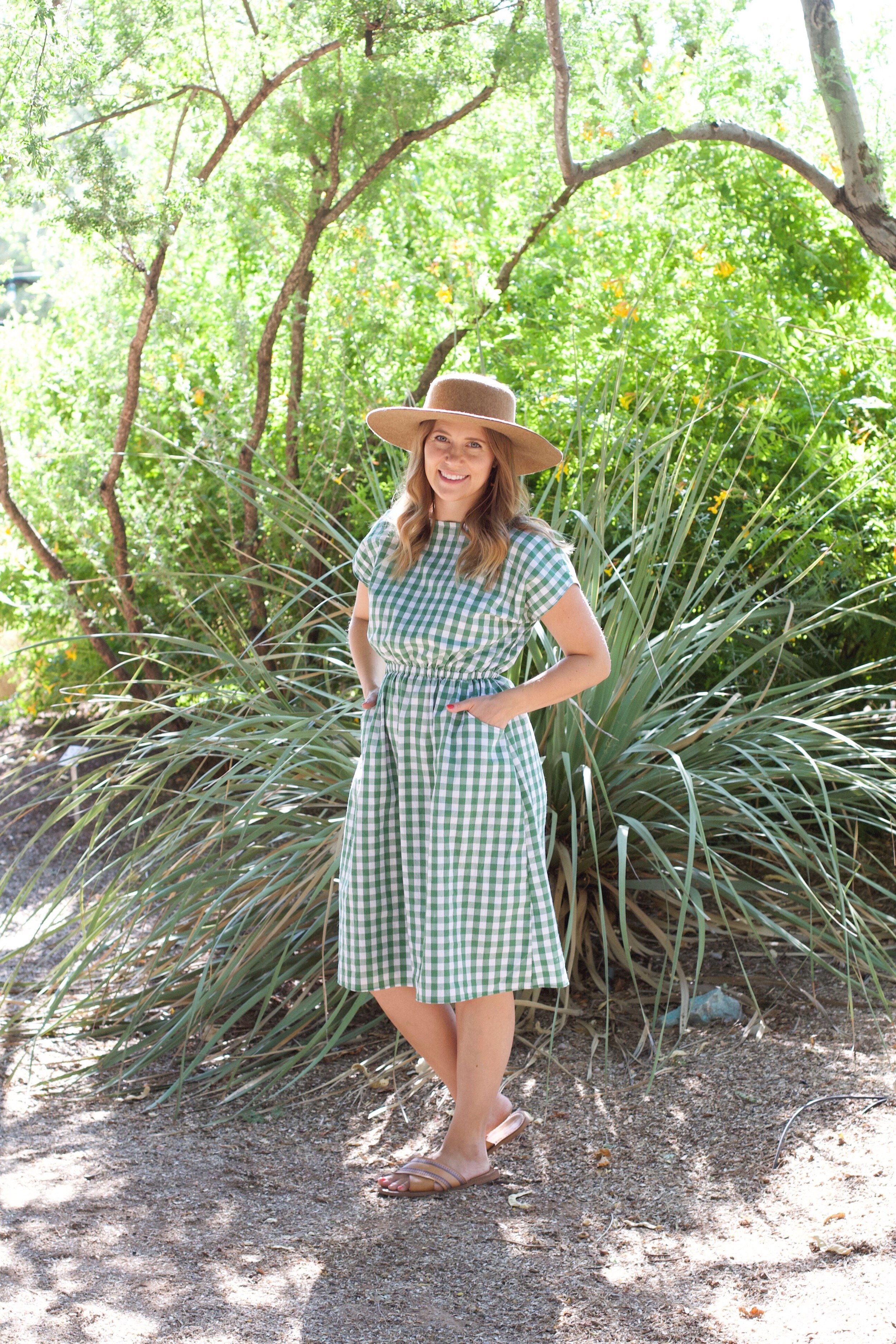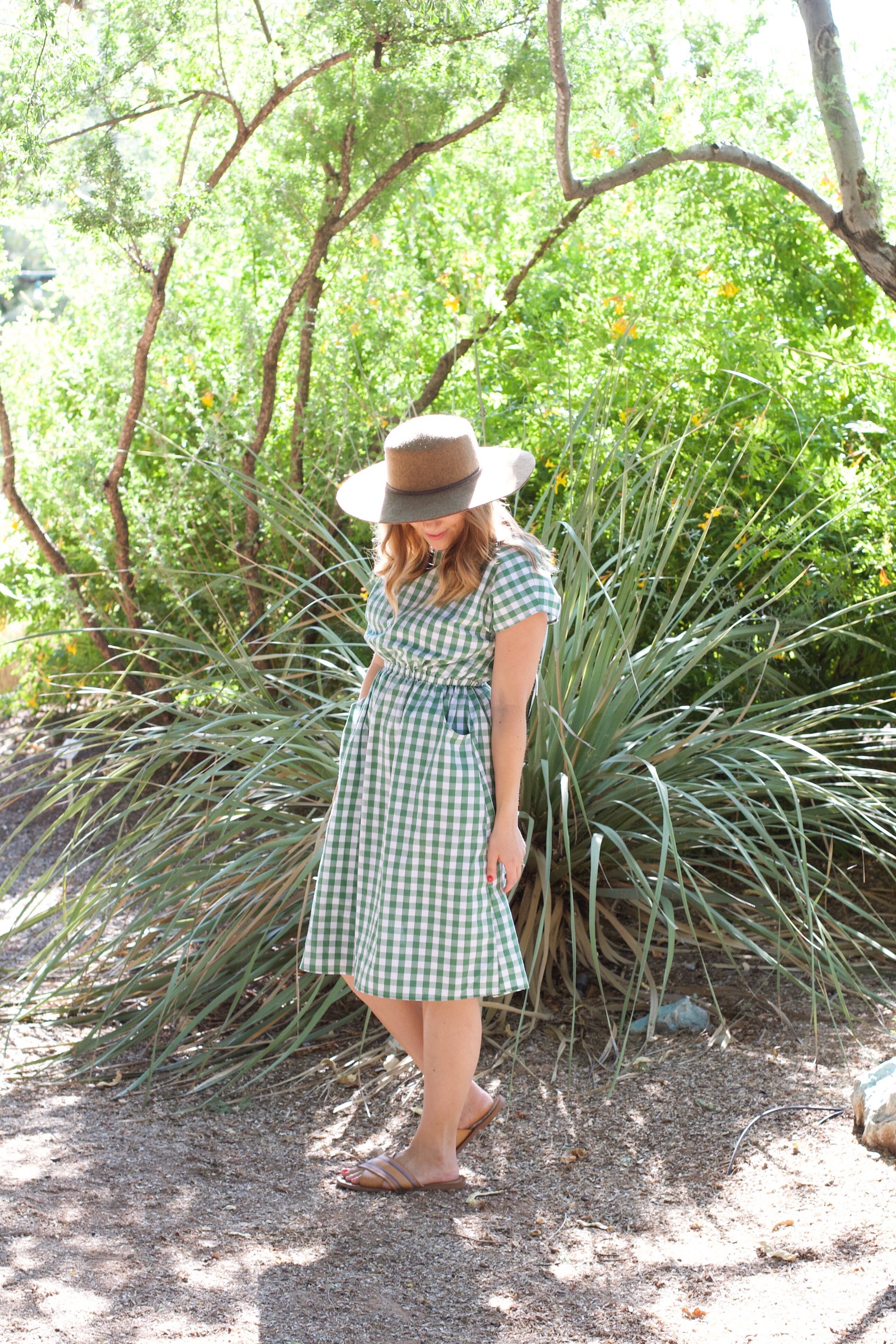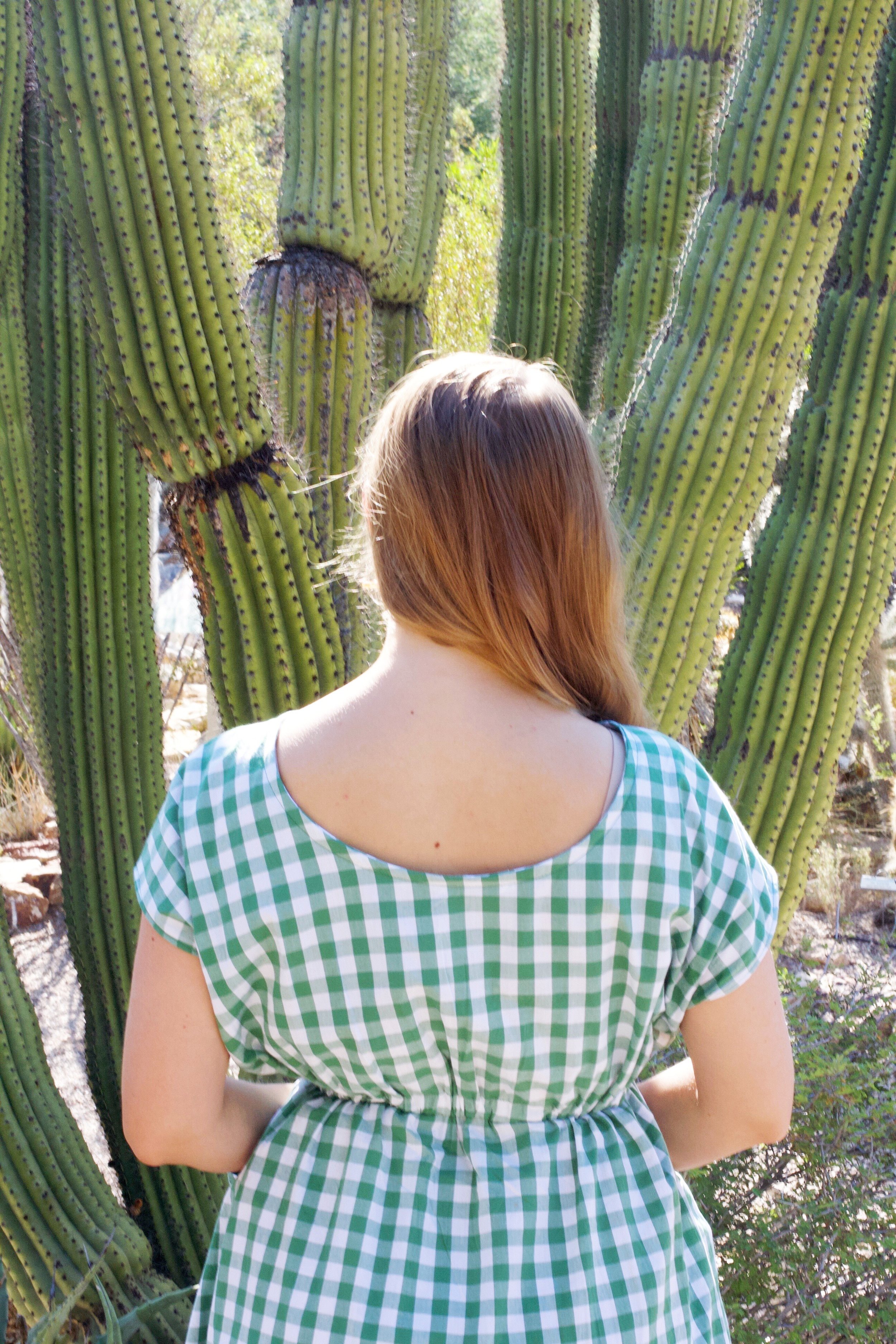 I made view b, which has the lower neckline in the back. This dress also has the options of a long sleeve, or ¾ length sleeve. I diverged a bit at this point and opted for no sleeve, because it's still really hot in Tucson right now and I wanted to be able to wear this dress right away. I went with a size 4 in the bust and waist and graded to a 14 in the hip. For reference my measurements, in inches, are 34 bust, 27 waist, 40 hip. This pattern is drafted for someone who is 5'10 and I'm only 5'1 so when I first attached the skirt and the bodice the waist ended up hitting me at my high hip. I ended up taking two inches off the bodice before re-attaching it to the skirt and then adding in the elastic.
Overall I was happy with how the dress turned out, but after wearing it around a little bit, it still felt too big in the shoulders and back neckline. I think in the future I might size down in the bodice, but for this garment I took out the binding on the neckline and took apart the shoulders. I had to take about two inches from the shoulders before sewing it all back up.
Now I am in love with this dress. The fit feels really comfortable. I love the pockets and the midi length. I was worried the print would be too Pollyanna, but I'm digging the look and glad that I played with this print. I love an easy, but stylish summer dress and of course matching those desert greens. I think a great element to this pattern, and something I look for when purchasing patterns, is the versatility. This dress is comfortable, but could go as casual, or fancy as you wanted depending on the fabric and design choices. Happy Sewing!
-Emily