Wiksten Shift
Are you looking for a super comfortable dress that's beginner friendly? Look no further than the Wiksten shift! This dress has had quite the cult following this summer and it's easy to see why. Roomy and relaxed, great in linen, casual, but put together, this dress hits most sewists check list.
Before making this dress, I made the top version to get a sense of fit. The top fit great in a size 4, but normally I grade to a larger size in the hips. My measurements are bust 34, waist 27, and hips 40 in inches. Since this is a wide boxy shape with 6 inches of ease at hips I was worried it would have too much volume if I sized up. After talking to a few other sewists about fit, I decided to just cut a straight size 4. The fit feels perfect to me so I'm happy I went that route.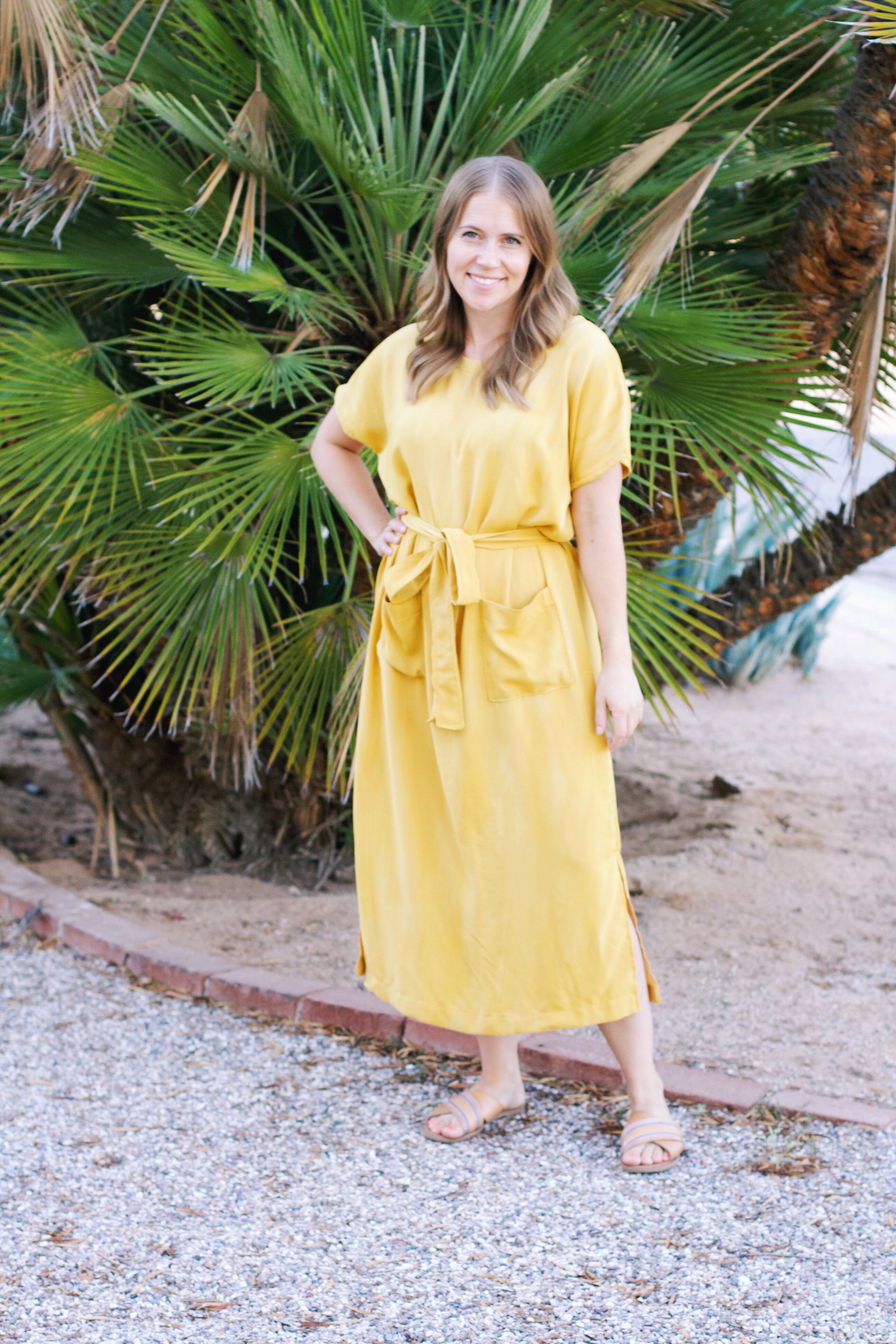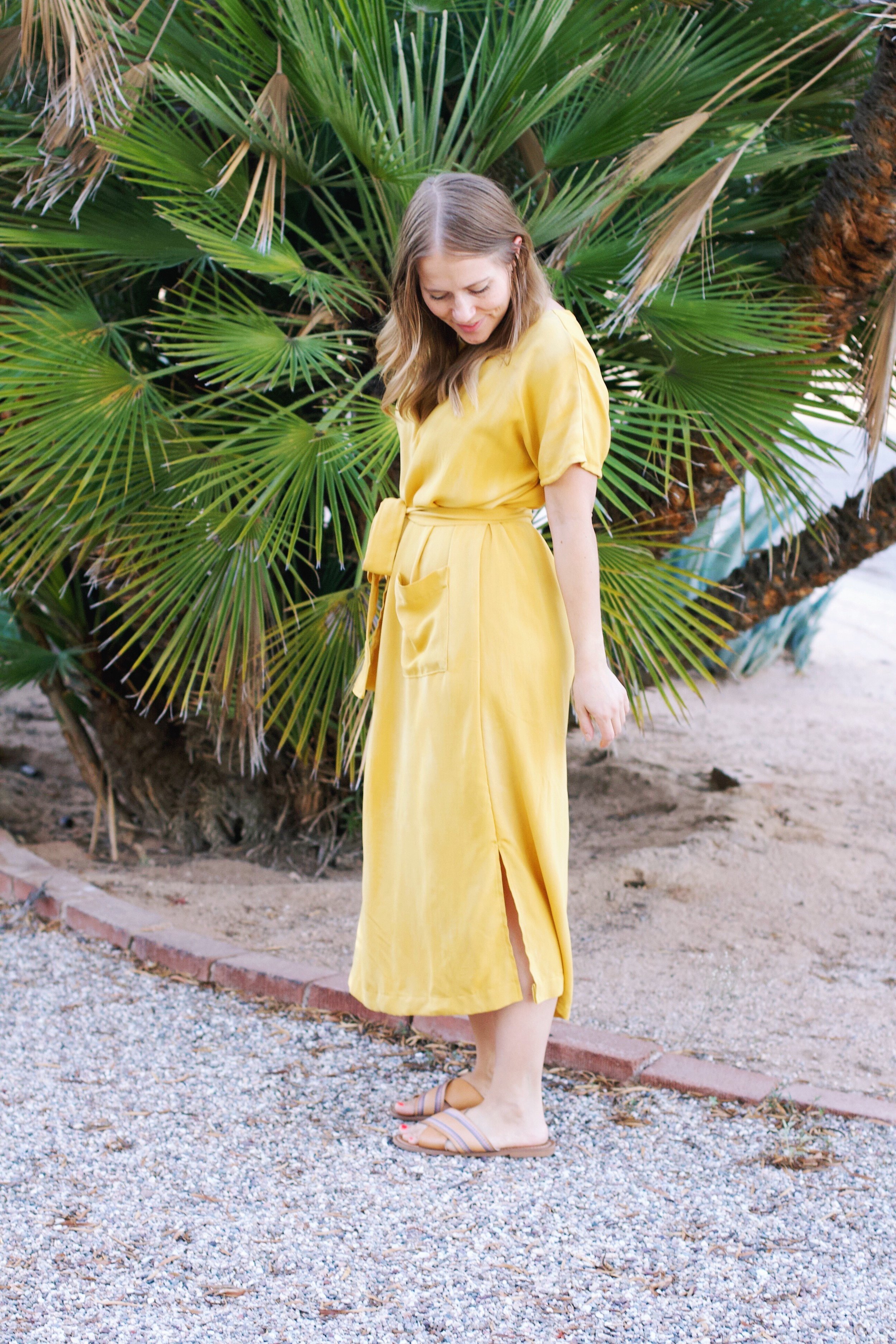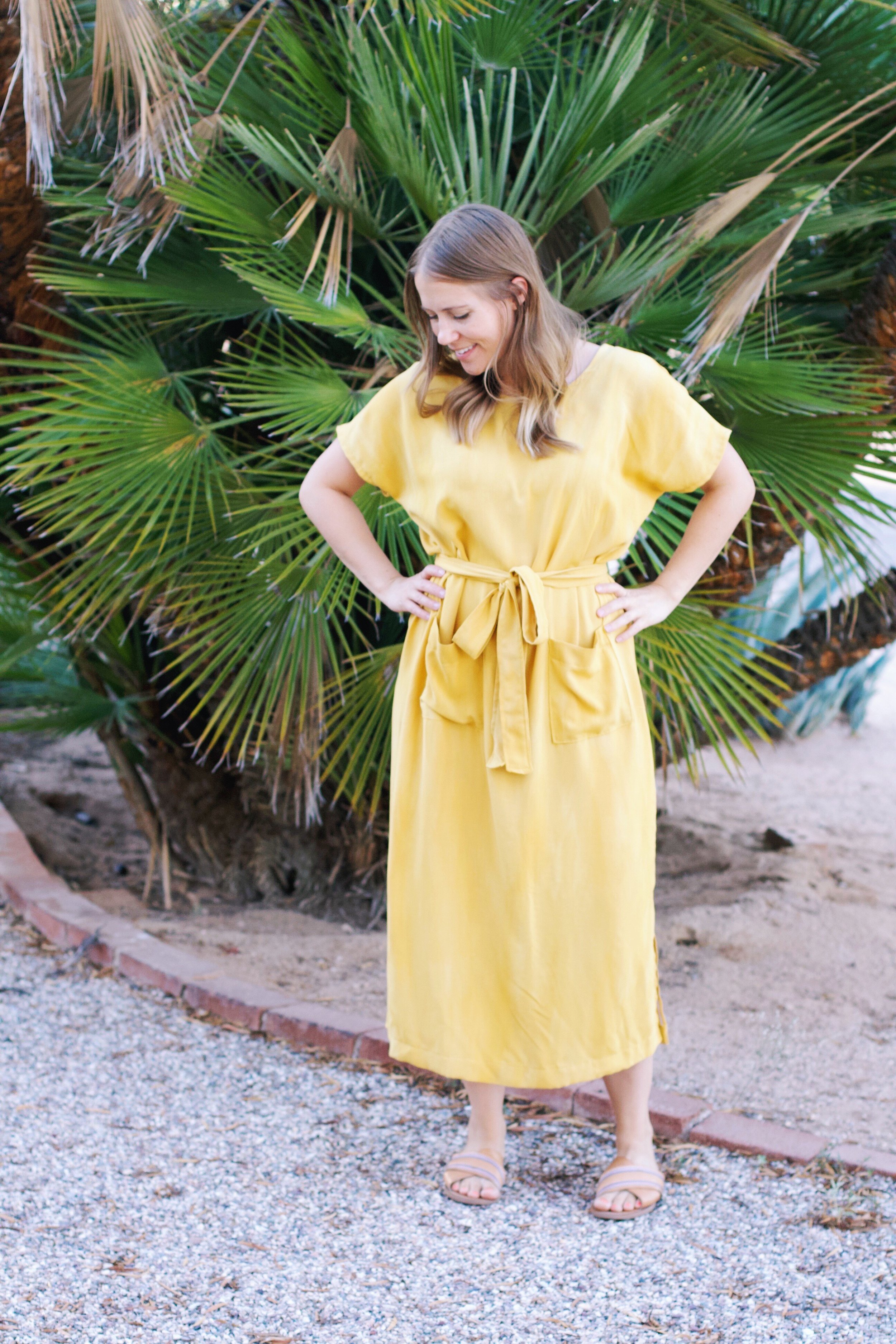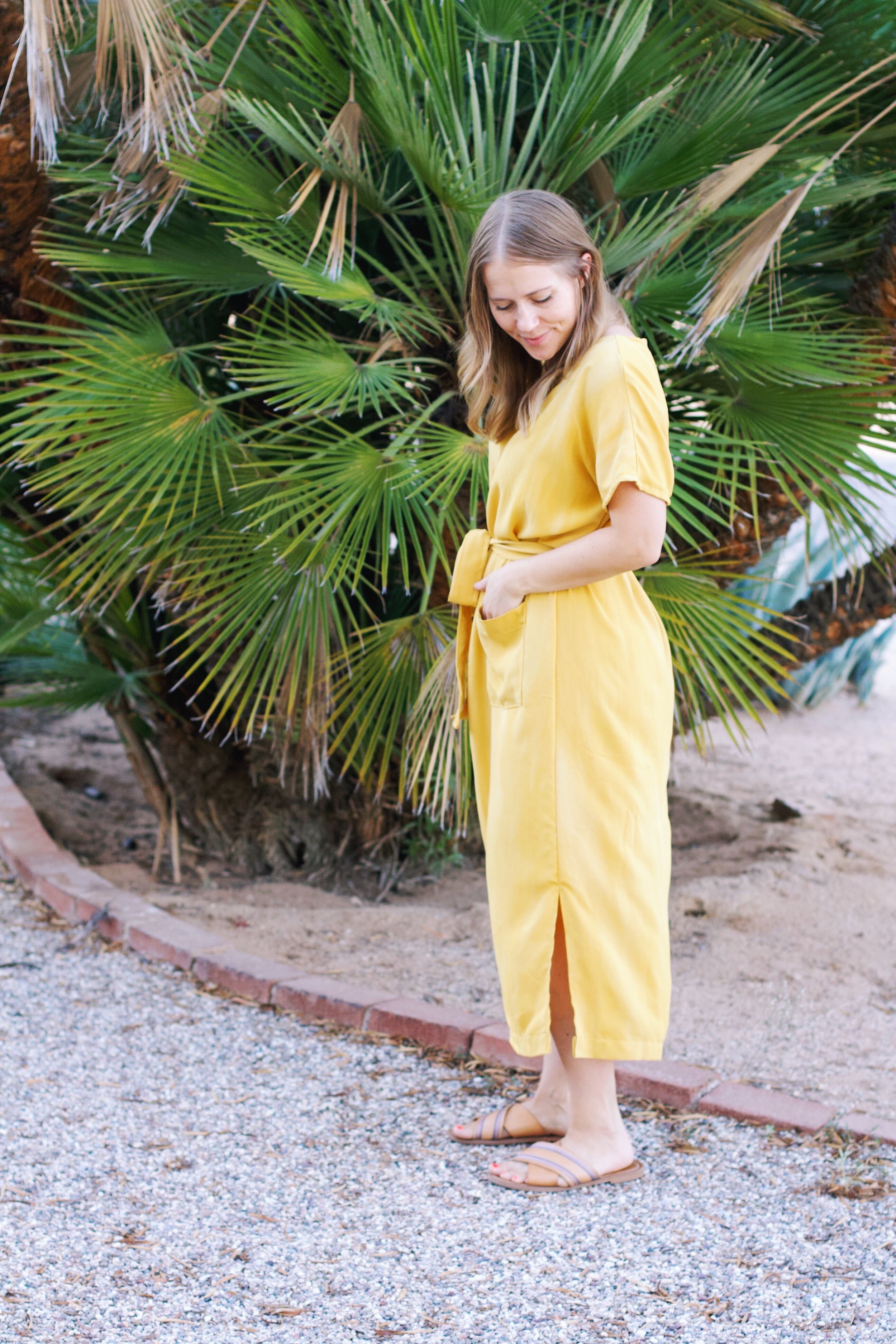 I used a linen blend for the top, but for the dress I knew I wanted something a little more drapey. I decided to go with this lovely sand washed rayon challis, from Stone Mountain and Daughter. The color is called daffodil and since yellow is my favorite color I couldn't resist. It's extremely soft and flowy, maybe a touch difficult to sew with at times, but I couldn't be happier with the result.
It's still so warm in Tucson, that I'm going to get plenty of wear out of this while we transition into fall. I think it would be cute styled with some ankle boots and a jean jacket when it gets a little cooler. I have a bunch of denim sewing on the horizon so it was fun to make something so soft and relaxed. I find it keeps my sewjo (sewing mojo) going when I mix up my projects. Happy sewing!
-Emily